Join Our Community
Welcome to the Our Free Society Community.
Please read this page first before registering. This is NOT for socializing online, nor is the focus about the truth and the war we are living in, but saying that, I would never EVER tell you that you can't talk about what is going on with the war and the evils. 
This is ONLY for people who are serious about starting, helping build, or joining an offline intentional community to live in.
If you join and don't participate in moving forward with this goal to build or join an offline community to live in, I will eventually remove you. This is NOT for lurkers.
Please Join Our Community by registering if you resonate with what our community stands for and also fill out this questionnaire so I can better understand who is joining and if this is the right fit. I highly recommend you read this whole page first. Thank you
If your answers to the questionnaire show that you aren't suitable for the community, I will let you know. Thank you
The Our Free Society site is all about Truth and Freedom and follows Natural Law. If you want to learn about Natural Law, please click here.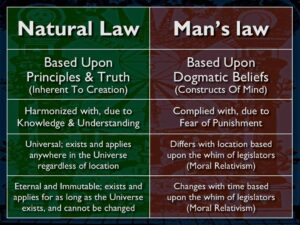 Natural Law
In order to live in harmony with one another, ALL of us need to learn Natural Law. It's the fundamental component of respect for all humans and our Mother Earth and all that inhabits it.
Government vs Freedom
Because we believe in FREEDOM, we don't believe in government because government is tyranny. It doesn't matter what so called "political" party people want, they are all the same and if people are honest with themselves, they will see that every single so called president or prime minister of their country was the SAME. It doesn't matter what country you live in, government is there to control the 99%, while the evils control each of the governments WORLDWIDE. In fact many evils (or at least what I call the evil collective) rule from within the government. They don't just control the government.
The proof is even more obvious after the war started in March 2020 when almost every single government acted the same way. They said the same thing on their controlled mainstream media, and other than a delay of a couple of weeks, the mandates or laws they enacted were all the same as every other country worldwide. If you didn't understand we were all under slave rule before, that should make things obvious.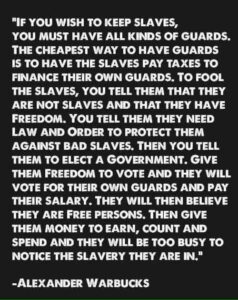 Evil families
Just to clarify, there are 13 lower evil families, and 13 evil families at the top. They control this world and always have. You can read their names here. The Vatican and the British monarchy also control the world. You can listen to this video here, to get a better understanding.
Here are the some books I read about the evils that brought me up-to-speed although there are many more I haven't read and some I have read but don't have a free copy of.
Freedom
I hope most of you who are reading this already know most of this and you are seeking what every human should seek – FREEDOM.
Freedom and clean air, water, food, and a community that will help support and love you.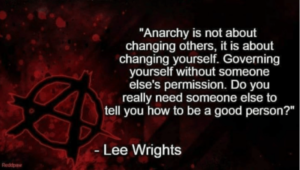 That's how life used to be many hundreds of years ago.
Tribes
There was a tribe and elders, and the tribe worked together to make sure the community functioned properly and was protected.
So how do we find a tribe of like mind?
Well that's the million-dollar question LOL
This site is here to help you find others who want to build this vision (community/tribe). People who also want the same things you do in a community, and in the area you want to live in or already live in.
Rules
The only rules are to respect one another even if you disagree, and to remain discrete about everything you read and say on here. It should remain within the confines of the community until you take your conversations off of the community.
Goal of the Site
We are here to support one another to realize our own goals, as well as everyone else's. That's even if we won't be meeting offline because we don't match or aren't living in the same area.
A short list of some of the goals you may need to realize are… learning how to farm, find items to build or farm, support for a task you need done, bartering, free energy, etc.
This community is NOT for people who are selfish and only care about taking, never giving.
Which brings me to my next point…
Living in the Real Flesh and Blood World
Your goal should NOT be to just talk online. Your goal should be to eventually talk on the phone, see if you resonate that way, and eventually meet people from this site and build or maintain a new or already existing community.
We MUST get off the computer. Our health, sanity, and world depends on it.
The Internet should ONLY be used as a gateway to meeting people of like mind or finding sites you can buy from. It should NOT replace human-to-human contact.
The Problem with Society
One of the major issues with society besides worshiping the government and slavery, and not following the simple Natural Laws is being addicted to cell phones, the computer (video games, social media sites, porn, etc.), and the Internet. There is nothing wrong with occasionally playing video games, responding to messages or finding out info on social media sites, or watching porn, but there is when you are addicted to the computer or smartphone.
And the reason WHY we are already in that transhuman stage the evils want us in is BECAUSE we fell victim to their plan of moving away from real flesh and blood humans, and started using a computer (now the toxic cell phone) to satisfy our EVERY need.
This is NOT natural and NOT human, and the sooner people wake up to this fact and shift to going back to the way things once were (I'm not saying to completely give up computers and the net), the sooner we can start to heal.
Welcome, and I look forward to getting to know you. Alternative therapy courses to help you heal.
Michelle
The Our Free Society Community
Our Free Society Community Collaborators
Unity in Community
— Building communities based on FREEDOM, Natural Law, and not adhering to the control of the evils as much as possible.