Gerard Bini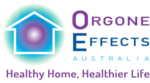 Gerard Bini and his Orgone Effects website which is https://www.orgoneffectsaustralia.com.au/
So I really didn't want to write this review, but truth is always the most important Thing, and I feel that I need to relay my experiences with Gerard Bini so others understand what I went through.
I initially saw him being interviewed by Brendan D. Murphy and I knew it had to do with the people who are death jabbed and are shedding and making non-death jabbed people sick.
I was very interested to learn what this person had to say, because there aren't many people who talk about this and it's very important to understand what's going on. Many people are getting sick being around death jab people.
Throughout the entire video it was hard for me to understand Gerard either because his mic was too far away from him or it wasn't of good quality and also because of his accent. Despite that, I still understood most of what he said and enjoyed the interview and was very excited to get his products and to recommend them to others if they worked on me.
He claimed that his products could stop people from shedding their negative Biofield on to you and that's very important for obvious health reasons.
I reached out to him the minute that I finish the video which was on September 15, 2021. Amazingly, he got back to me right away on the 16th. I had written to him from his site's contact form.
I did have some concerns because he didn't seem to feel that EMFs harm us which was contrary to everything I had learned up until this point as I've been studying EMFs on and off for years. I'm not an expert by any stretch, but I'm certainly not a newbie.
I also had several other questions, and wanted to know how his products compared to some other products that I had purchased in the past.
I never heard back from him, so I emailed him again on September 20 asking if he got my email. Again no response.
I also called their phone number on September 22nd and no one answered, so I left a message with my e-mail and US phone number. I never got a response back.
On September 23 I filled out his contact form again and said that I wrote him on the 16th, and never heard back. This time he got back to me and asked me what the email was about.
I emailed again this time asking Gerard if he got my voicemail message and asking him to please check his spam folder because obviously he's not getting my emails.
He wrote to me on September 25 saying that he had no emails in his spam folder area. That's impossible unless his e-mail servers are deleting the emails before they even reach the spam folder. If an email doesn't get delivered, then the person who sent the email would get an undeliverable and I never received even one.
On September 25th I re-forwarded the email with my questions that I sent him on September 16th.
Again no response. I emailed again on the 29th, and this time I was irked. I said Gerard, I don't understand what the problem is, I have several questions so I can order your products and I can't order because you are not answering them.
He responded back that day asking me to call him on his cell phone and I said I'm sorry that would be a huge cost to me because I don't live in Australia. I asked him if he has Skype, zoom, element, or telegram. I also asked him for his username to any of those. I was trying to speed things up because it had already been two weeks since I initially emailed him.
He wrote back on the 29th but I never saw the email into until several hours later. He claims that he tried to call me. I have no idea what phone number he was trying to call. My phone number is a US phone number and it never rang.
Another issue I had is that when he initially responded back to me on September 16, he wanted my full snail mail address so he could do a reading on it. I trusted him and gave him my address which I would never normally give to a total stranger.
He wrote back again and gave me his telegram name, but when I went to do a search, nothing popped up, so I wrote back and gave him the link to my personal profile which is what people should really be doing, not giving their names, because it's almost impossible to find you just based on your Telegram name. I also asked him what time does he finish work so this way I can figure out when would be the best time for us to talk, because it's very hard to schedule times when people live in Australia.
I asked him to reach out to me on telegram and just say hi and remind me who he is.
Then on the same day, September 29, I get an email from him with no text, just some signatures which were very tiny images that I could not read, so I told him that I couldn't read them and there was no text in the email. I also told him that I never got any messages from him on Telegram.
On September 30 I still hadn't heard back from him, so I reached out again and I said are you available to talk, or can you just respond to my other email.
He read the last 2-3 of my e-mails and just ignored me and never added me on Telegram.
I should've written down the date that I went on to his site and spent probably close to an hour going through all the items listed there because I added several things to my shopping cart.
I was prepared to buy his products despite how he treated me. It was probably around mid to late November 2021.
I had two questions that I needed answered before making my final decision. I filled out there live chat ticket system which was something new because I don't remember it being on the website before, and again I was ignored.
So now instead of him being promoted by me and me helping people, assuming his products even work which at this point I highly doubt it considering how he treated me, he's now getting a negative review and obviously I can never deal with someone who treats people in this manner.
This is why I always say, many people in the holistic and spiritual space, often (not always because I've gotten some really good customer service from some companies) treat their customers like shit.
I've been holistic and spiritually conscious since 1997 and 1992. I've dealt with a lot of companies over the years, and it never ceases to amaze me how they treat their customers like absolute garbage. I think they think that just because their spiritual that it shouldn't matter if you respond to emails and phone calls and you you shouldn't actually care what the customer wants or needs or what kind of questions they have because you are great and if they are upset, that's their issue, not theirs as a business owner. Their ego often supersedes any kind of help that they can give to me. And I've come across a lot of scammers too. I'm not saying Gerard is one, I'm just making a point that you have to be very careful in this space, because they know that people are desperate for help whether it's for their health, or their emotional well-being, and many take advantage of that.
I thought Gerard was sincere based on what I heard him say in the interview, but as I always say, actions speak louder than words. I don't care what a person says, it's what their actions do that matters the most.
Michelle