How do I get my 180 days in Mexico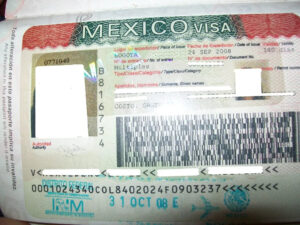 So one of the most important questions an refugee or expat looking to move to Mexico will ask is, "how do I get my 180 days in Mexico once I enter?"
The technical term is called an FMM… "The FMM is an electronic entry authorization that must be obtained by all citizens whose intention is to travel to Mexico for tourism, leisure, or business purposes, regardless of nationality, if they are entering the country by land or air."
I make absolutely NO guarantees because every immigration officer is different on different days, but here are some helpful hints and things I didn't even know about when I landed in Mexico, which is also why I assume I never got my 180 days.
If you need help with toxic PCR test and death jab vax paperwork or getting the 180 days after you are already in and need your tourist extension, just reach out to me for help.
Just so you know, when you have to go in and out of a country so your passport is stamped with a tourist visa, that's commonly called a visa run.
First off, I just learned that you can fill out a form in advance so it tells you whether you will get your 180 days. There's this government website which is 638 pesos which is around $30 USD, and this one that isn't a government website and it costs $121 USD, but they will supposedly refund you if you don't get your 180 day visa for Mexico once you enter.
Despite having this form filled out and approved, the immigration officer can still do whatever he/she wants, so always keep that in mind.
If you can't get back into the US to get another 180 days, you can go to Belize or Guatemala and go out and come back in, BUT Belize forces you to take the toxic PCR test at the border if you try to walk across (even if you have a fake virus test paper that says you took it) and if you aren't American, they won't let you board the plane to fly to Belize because the evil run airlines go THROUGH (yes you heard me) the US to get to Belize from Mexico even though Belize is a border country and you should be flying straight there.
What laws have changed since I last heard all of this I don't know because as you know, the evils are playing games changing things all the time.
Now back to Mexico and entering in.
You need:
Proof of a ticket when you are flying back out of Mexico. If you don't have one, you can pay $12 USD and get this reservation number. It's not a real plane ticket, but it's a reservation number that will work. It works for a few other countries besides Mexico.

A reservation for an AirBnB or Hotel and I recommend it be at least for 2-3 months if not the full 6 months. Then you can cancel it afterward.

Make sure to get the Airbnb host to cancel the reservation or you choose a host who allows you to cancel with no charges otherwise you will lose a lot of money.

For the online form where you pay $121, they just want an address.
Things you can say to the immigration officer:
(from other people's comments)
"Mexico likes to see money coming in. No guarantees but it has worked for some……….I am travelling to Mexico to look for a place to invest my money. I intend to travel (insert list of places and dates covering 6 months here) and check these places to decide where I want to invest."
"You could say I'm looking at property and working with lawyers and immigration agents to consider relocation options. I was gonna say this. I had a letter of invite for Neeklu'um a beautiful modern Eco village development. But the immigration office didn't ask and granted 180."
So I hope this helps you to get your 180 tourist visa from into Mexico.
If you are looking for permanent residency or citizenship for Mexico without having to show proof of income and go outside Mexico to an embassy , I do have contacts of people. I can not make any guarantees with them either because some may be scammers and others not. It ranges anywhere from 49,000-75,000 pesos and $2,500-$5,500.
What are the differences between getting residency and Mexican citizenship?
According to one person:
With citizenship you get a passport, and the bank won't own the deed to your land if you buy land. You will own the deed. The citizenship has 2 packages. One with a citizenship card, and one with a passport, so they take longer. Becoming a citizen only takes a week, but the ID takes longer.
With residency you can buy land, but you won't own the deed and you have to pay a fee each year. Residency takes 2-3 weeks.
You can contact me for the list.
Extra Tips
If you are bringing your car into Mexico, you need  to get a TIP (temporary import license) and you must have Mexican car insurance.

I don't know about American car insurance, but supposedly Canadian car insurance won't work in Mexico. Someone wrote this… "no Canadian insurance will cover you in Mexico. You have to buy Mexican insurance online (we used Lewis & Lewis) or you can buy it at some border crossings. I know Nogales was selling it outside Banjercito."
Michelle
Our Free Society