A Man Was Fined For Mentioning Yellow Lights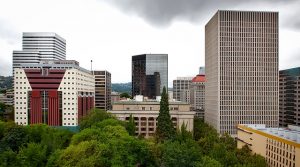 You may wonder why this man was fined for mentioning yellow lights and exactly what yellow lights are we referring to?
Well they were traffic lights.
Mats Järlström is an electrical engineer from Sweden, plus he worked as an airplane camera mechanic in the Swedish Air force. He immigrated to America in 1992, and in 2013, his wife was given a red light ticket when she drove through a yellow light in Oregon.
During the court date, he challenged his wife's ticket saying that the yellow lights were deliberately timed shorter, so the city could make more money from red light tickets. He also stated the obvious, that this is a safety hazard for people driving cars who think the yellow light will stay yellow for the normal amount of time.
This is an example of Oregon's GREED which is clearly more important than Oregon protecting its people!
Mats Järlström's research made it to the press, and in 2014, he presented his findings on "60 Minutes."
Instead of the Oregon State Board of Examiners for Engineering and Land Surveying asking him to present his findings, they sent him a letter with a warning that he is practicing engineering without a license.
THEN they fined him $500.
These are just MORE examples of how corrupt and controlling the government is, and if you think this was a one time incident in Oregon, think again.
Back in 2014, the Oregon state board investigated Dan Saltzman, a Portland City Commissioner.Why you may ask?

Because he published a campaign pamphlet that mentioned his background as an "environmental engineer."

While he is NOT licensed in the state of Oregon, he DOES have a bachelor's degree in environmental and civil engineering from Cornell University.

He also has a master's degree from MIT's School of Civil Engineering, and lastly, is a membership of the American Society of Civil Engineers.

In yet another case, the state board investigated Allen Alley, a Republican gubernatorial candidate.

Why?

Because he also created a pamphlet using the phrase "I'm an engineer and a problem-solver."Alley's credentials are as follows: he has a degree in engineering from Purdue University and he worked as an engineer for Boeing.

Back in 2010, a local activist told the city council of La Pine, Oregon that a new power plant would be too loud for the local residents.  The activist was fined 1,000.
The board once investigated the Portland Monthly magazine for running a story about a young immigrant woman. In the article they described her as "an engineer behind Portland's newest bridge."The woman herself never described herself as an engineer, the reporter had added this information into the article. The board still had the nerve to investigate, but at least they didn't fine her.
Järlström has filed a lawsuit against the state board not for money, but to stop Oregon for trying to control its citizens.
The examples here show a clear sign of abuse of power and political suffocation. You say one thing they don't like in public, and they will go after you with a pitch fork!
You can read the full controlling Oregon state article here.