Did You Know About Monsantos Trolls?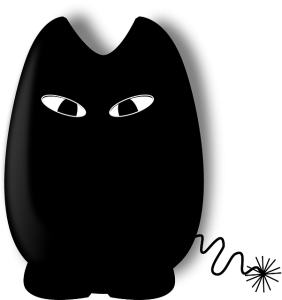 What is a troll you ask?
Well on Lifewire's site, Elise Moreau says, "An Internet troll is a member of an online social community who deliberately tries to disrupt, attack, offend or generally cause trouble within the community by posting certain comments, photos, videos, GIFs or some other form of online content."
She also discusses the 10 types of trolls you will encounter online such as:
The insult troll
The persistent debate troll (this is where the EVIL CORPS come into play)
The grammar and spellcheck troll
The forever offended troll
The show-off, know-it-all or blabbermouth troll
The profanity and all-caps troll
The one word only troll
The exaggeration troll
The off topic troll
The greedy spammer troll
For some time now we've known about these Internet trolls (the persistent debate troll) that EVIL CORPS use to convince people they are wrong and the EVIL CORP is right. These trolls come into discussions usually surrounding anything that is healthy, like healthy food, a forum or community discussing natural medicine, something green, organic produce, etc. Their aim is to convince some or all of the people in the discussion that they have been misinformed and there really is nothing wrong with the other side which is toxic, unhealthy, etc.
People who are just starting to learn about all things alternative and healthy may very easily be swayed back to the toxic side thinking they got it ALL wrong and the troll is right, or just trying to help them.
These EVIL CORPS pay HUGE sums of money to spread these lies and shake up the healthy holistic community, because they KNOW they are losing ground in the debate on whether IT'S OKAY to poison humans, animals, insects, our earth, water and air.
So a few days ago this troll campaign called "Let Nothing Go" came to light during the Monsanto pre-trial for the over 50 lawsuits in the US District Court in San Francisco. The lawsuits are claiming that the herbicide Round Up caused their non-Hodgkin's lymphoma.
This writer is very knowledgeable when it comes to health, and Roundup does a lot of harm to the body including that type of cancer. We hope the cases go well so they can open the door to other lawsuits worldwide.
So back to the Monsanto trolls… this "Let Nothing Go" program was meant to leave NO comment (even on Facebook) unaddressed.
It also came to light through executive level e-mails that Monsanto funded think tanks and fake science organizations, Universities, etc. to promote their products. They would have independent scientists ghost write so called "scientific" articles supporting the dangerous glyphosate, their infamous toxic Round Up, and of course the unhealthy GMOs.
There was also evidence that their money was funneled to places like the 'Genetic Literacy Project' and the 'American Council on Science and Health." The main purpose of these organizations was to shame scientists who were researching the deadly affects of Monsanto's products.
We aren't 100% sure and have no proof, but wouldn't be surprised if Monsanto also had REAL scientists fired, their funding revoked, threatened and maybe even killed, all to stop them from bringing out the truth about how toxic Monsanto's products are. We will see how much more comes to light via the plaintiffs in the case.
We are anti government, but until we gain freedom, we need to STOP Monsanto from winning the anti GMO labeling law. You can read and find the info here on Food Democracy Now…
"Senate Agriculture Chairman Pat Roberts (R-KS) just introduced draft legislation intended to preempt states' rights and kill state GMO labeling laws for good.
There was the passing of the Dark Act (H.R. 1599) last year in the House of Representatives that permanently denies states the right to pass common sense GMO labeling bills.
Monsanto already succeeded in passing the Dark Act in the House this summer — Pompeo's H.R. 1599, by a vote of 275 to 150 [snip]"