No matter what country we are talking about, pipelines are toxic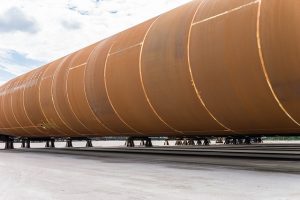 Pipelines are toxic because they contaminate the earth and water around them. This then harms animals, insects and people who then become ill. These pipelines ALWAYS end up leaking at some point whether it's today or next year.
These oil tar sand companies continue to pollute our earth and water and the government lets them get away with it because the government protects ALL EVIL CORPS and is just in business to make money and control the people.
John Bolenbaugh from Kalamazoo, Michigan became a whistleblower to tell the story about what happened to his family with the KALAMAZOO OIL SPILL in 2010.
He is now looking to create a documentary that will also tell the truth about what's happening as of this date in Dakota regarding the NO ACCESS PIPELINE IN DAKOTA.
Please read more via the site below…