Write the truth on your car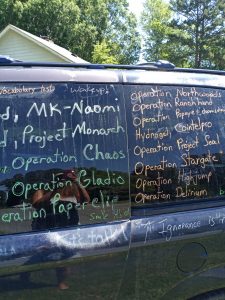 Write the truth on your car and become an activist in your own way.
I got this idea from Debra in my Our Free Society Telegram group. Thank you Debra. Great idea!!!
Start up a conversation with people, especially at a gas station.
She writes:
"Big chalk markers write and erase the easiest. $4 Walmart craft department or online. They run in rain or mist but wipe off quickly so if you have heavy mist and park outside erase it at night.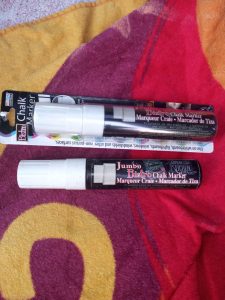 It's my way of throwing up a middle finger to the censors and fact checkers. Can't block me 😝
At first I just had a marker got triggered by a mask wearing zombie started writing what I wanted to say, dumbass stood there and read it felt like a win.
The chalk markers make all your windows dry erase boards, so go forth and express yourself.
The colored ones don't erase as easily not sure how I feel about them yet I'll let you know after this wash."
And another member said… "try fluorescent ones too" for at night time.
Here are pics of her van…
I wouldn't put those Project type names on there because no one knows what they mean unless they are a truther.
Or if you put them on there, have a link to a video that explains it, but it has to be a short video link they can easily type into their address bar.
If you need a place to upload your videos, reach out to me.
Make a difference in fighting THIS WAR!!!
Michelle
A knowledgeable mind will set you FREE
Truth is ALL that Matters!