An Awake Mexicans Story about the war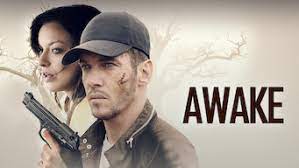 Here's An Awake Mexicans Story and how even he couldn't wake up the Mexicans he is accustomed to.
I also heard that in another Latin American country they wanted to kill or take down a politician because he wouldn't lock down the country, so this seems to be a Latino issue because I have yet to see other countries DEMAND to be treated like slaves and physically and emotionally want to be harmed or killed.
They may want the masks, but if a political leader says no to the masks why in the WORLD would they fight that???
Just NUTS.
In my opinion it ALL goes back to them being followers. They can't think for themselves.
Here's his story.
"I am mexican. Go out there and see every little kid with mask on walking about on the street middle day. People never complained about anything or resisted anything. On the contrary: while gvt did not mandate lockdown, people were demanding for the army to come out and force it. When France prevented people from buying food without vax pass, mexicans were demanding for that to be done here. When I showed people videos of the police in Germany beating up people, all they said was "uuuh tyhey deserbe it fkn antibaxers".
To this day there are parts of this country where the mask is mandatory outside because people have demanded for it (Ecatepec). People still checks their temperature 20 times a day, put on sanitizer 50 times a day. They all believe in the mask, they step on a mat with chlorine because they think you can get covid through the soles of your shoes.
Go out there and see a lot of people double and triple masking and there are endless queues of people taking covid tests.
I am still called covidiot and conspiracy theory psychopath when I talk about covid to other people.
Go out there are look at people with your own eyes. It is not about what you want to believe but about what it is.
I have been punched in the face for telling people about covid, about the mask, about how the mask hurts little kids.
I protested and organized rallies, and while in other countries you could see thousands and millions of people, I could not get more than 20 people here to protest.
What have I done? Two years of getting in troubles even at work for defending truth and all I've ever got was mockery, punches in the face and to this day I am still called a covidiot.
So yes, it does upsets me a lot that people get the free pass and when mexicans finally get to learn that it was all a fraud, they will predent that was not true and that we were all on the good side of history and that we are all freedom loving people: Big B.S.! And when something like this happens again people will do it again because they never acknowledged and grew up their mistakes."
So that wraps up An Awake Mexicans Story.
Unlike him, I already know the Mexicans will never wake up and realize they have been played and it's very hard to get an apology out of any Latino.
I don't care what country they are from because I had that experience in Panama too, but I admit I haven't lived in every Latin American country, only two so far, but I've come across Latinos from other countries while living in the US and Canada and they are pretty much all the same with a few differences here or there.
It's funny how they called him a covidiot when they are LOL SMH
I wanted to stay in touch with him, but just like every Mexican I've talked to here who speaks a bit to pretty fluent in English, they can never understand me and give me what I ask for. Nothing complicated, but for them it is.
After he stated with certainty that AMLO (Andrés Manuel López Obrador, the Mexican president) was part of the WEF, I asked him for links to prove it.
He didn't want to telling me to go look them up myself as if I have time to do that.
When YOU say something about a topic, you have to have links to give out to people otherwise, DO NO'T SAY IT! That's your job as an awake person or a Truther.
He did send me 2, one didn't convince me and I had no idea what the ties to AMLO were and he was impatient with me instead of explaining it, then he sends me a link to the Israeli attached to the WEF and I was like… what has that got to do with AMLO?
He starts telling me who that is as if I don't know. Of course he has NOTHING to do with AMLO or Mexico, so I got irked because I never asked for evidence about anything other than Mexico and its ties to the WEF.
Then he got irked at me and disappeared.
They ALL disappear. It's one of the things I hate about all of the ones I've had to deal with, with the exception of maybe 3 people and those didn't disappear because they were making money off of me, but money is NOT a motivator for Mexicans, that much I've learned. SMH
He is only the second Mexican I've come across who is AWAKE. The other guy also didn't just disappear, rather he ignored me when I reached out to him after resettling back in the original city I was in when I first got here.
No reason why he should ignore me, but they get something into their heads (nothing factual or logical) and that's it, they will ignore. PASSIVE AGGRESSION BIG TIME. I can't handle it.
I'll get the Mexican personality article finished soon. It's very long with examples. I've already been attacked (cyber bullied) by a new age cultist for getting speaking my mind about Mexico (well the people because the country is just a country, right?)
People just can't handle it if I speak the TRUTH which is my truth of course. If I don't speak rainbows and fairy tales, they get very very triggered. I had no idea new age cultists are just like leftists.
Michelle
Our Free Society