I Have Several Different Ways You Can Support My Work…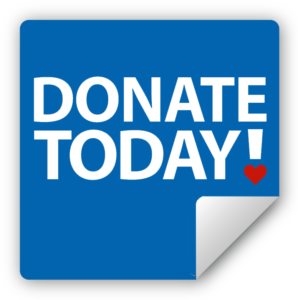 Support comes in all shapes and sizes. Even a thank you is support.
OFS isn't here to make money, but obviously incurs costs for hosting, hiring staff for all types of work, Michelle works 10-12 hours per day around 7 days a week, promotion, research and more.
All this to bring truthful content and solutions to you during this war.
Planting consistent seeds is VERY important to waking people up, or getting them confused enough so they start questioning what is the REAL truth.
Even people who say they are awake aren't REALLY awake. They just know that there is something wrong with the death jab, but they still worship and want the mafia government, still want the same shitty slave society, still believe in the allopathic industry, etc.
Your support allows us to keep investigating the Truth about the evils, keep you up-to-date on what is happening, plus solutions to fight the evils.
This is needed now more than ever because we are in the middle of the final stage of the war on humanity.
Times are tough for most people, so OFS feels bad asking for support, but even $1 from 1,000 people monthly or a one-time donation helps tremendously.
Sharing My Links Around
Even if you don't have the funds right now to help me, sharing links of my videos, articles, and my affiliate links really helps.
Here are just some of my affiliate links of items I already use, so just copy and paste this specific link to a group or forum you normally frequent. Maybe even someone you know would be willing to put it on their site.
And if you see one I haven't provided, just reach out and let me know: (Thank you)
Donate via credit or debit card, your bank or even evil Pay Pal LOL
Buying Things You Already Need
You can purchase something you need from the links or banners on my site.
You can start using Brave through my link. It costs you nothing and you really should move over to Brave anyway, as goolag is dangerous to use, especially when you are a truther. If you need help understanding how to use it, just reach out and I'll walk you through what you need to know.
Please Help support my work and expenses through Cash App
http://cash.app/$Ourfreesociety
Crypto Wallet
Also, here's the crypto wallet I use for my Brave crypto and while I have had support issues in the past, when I need to get my money, it's VERY fast and there's been no issues. Once you know how to turn off and on your 2FA, things will be easier, or you can ask me questions and if I know the answer, I'll let you know.
I used it for other transactions as well, not just for BTC and I no longer use CoinBase due to all of their issues and people saying they never got their money.
Upold keeps adding different types of crypto and they even have a debit card they can snail mail out to you. Here's my link.
Want to throw me some crypto? Here are my links
If you only use crypto and can be so kind.
Monero – (XMR) – monero:84ckEubskGWSwKSXZZDqSqSNxiXvwMRApLh896YmpXMyNRrL6kcBbVzJA7phRy3vTug9bc7ac1sDPJKbk4imHE81RBbzXs5
Bitcoin – BTC – 1LPfaWEo9euY7nbquWpTMLMn14s6YtRufH
Ether (ETH) – 18x7C2cY5BftKjjUhWprPgk2JkfQuUezgD
Litecoin – LTC – 1HqEciDSDWfLXBBVGn5fQbvSn3amHVn19L
Odysee also known as LBRY
Since you have probably already seen tons of the videos I upload to my Odysee platform, tipping me even 1 LBC helps although the value has dropped and Odysee stopped giving us money, so now instead of $20+ per video, I'm lucky if I get $2.
Here are two pages that explain how you can make crypto by watching videos, bringing people to the site, and getting them to join, etc. This gives you the ability to make their LBC crypto. Link 1 and Link 2.
Here's a quick video that shows you how to tip.
If you haven't already signed up, here's my link. You will need to verify your account just like all sites that deal with crypto. I know people don't like that, but they can't have scammers signing up and when it comes to money, there's a lot of scamming online.
If you need any help from them, you can e-mail them here, go to their Discord server here, or their Telegram group here.
Screenshot Software (SS)
Hands down the BEST screenshot software and it also does videos on your screen.
You can get the free account which is fine, you just won't be able to save many videos before you run out of space. I eventually paid for mine and it's worth EVERY penny. I just paid for my third year.
I wish I had found out about them sooner. I was using another browser extension before, and I always had issues with it, especially when I would take a full-page screenshot.
Do you know how many screenshots I take per day? LOL
You use the red arrow or border to point to where you want the person to see. You can even write text on the SS, etc.
It also has a notes area where you can create notebooks and put notes in them.
And I think it also has a way to clip parts of a webpage. Sorry, I don't need that feature so I can't remember how it works.
They also just came out with a video recording feature where you can use the annotations on the video. I've never seen that before and it's important when doing videos.
What's equally important is their customer service.
Even when I had the free version they always responded back within 30 minutes. I keep wondering if they ever sleep. LOL Only once did I have to e-mail again to find out why I hadn't gotten a response. I thought something was wrong.
And if there's a bug, which is rare, they fix it quickly.
Interacting with others for pocket change
So someone on MeWe turned me on to this. I did nothing with it, but when I hired someone to help me with Our Free Society, she must have signed up under my link and now I make a few pennies every time SHE does something, so for those of you looking for some extra coin (you aren't going to get rich off of this although who knows, as it seems to depend on your downline) I say why not… Here's my page.
Make Money Using This Search Engine
I do use it myself, and if I don't get what I want, I just search goolag or Duck Duck Go, but you make a couple of pennies which always helps. Link.
Products You May Find Helpful






Did you know that gmail reads every single email you send or receive and that all goes to the criminals in the government which then gets passed to the evils?
Most of the items I list I purchase myself, so they are of good quality.
So as you know, people in the new or alt media are often asking for donations so they can continue to do the work that brings you real truthful news.
At first I was working 20-30 hours per week reading articles, watching videos, and analyzing everything I take in to come to a conclusion and see the bigger picture.
Since the start of the war/holocaust on humanity at the beginning of March 2020, I have been now working 7 days a week, 12-14 hours per day some days getting very little sleep.
While sleep is very important, humanity's lives are at stake, so I have no choice but to try and save what little life we have left.
I'm a truther activist whose goal is to learn, but also teach and to come up with ways to fight against these evils who want to psychologically harm and kill us off.
Also, to make our world a better place.
Even when I get into an argument with someone who doesn't want to learn/study the truth, someone who's reading the conversation may just have taken in the seed I planted and join one of my groups, channels, or just start studying the truth on their own.
Planting the seed consistently is VERY important in helping wake people up, or just getting people confused enough so that the next time they see that topic, they will hopefully start to question what is really the truth.
I know that times are very tough for so many people now, so I feel bad asking, but even $1 from 100 people per month or just a one time donation helps tremendously. This will help me pay the bills so I can continue to keep you posted on what is happening and give you solutions to fight the evils. Now more than ever we HAVE to fight back because there is NO time left. This war started in March 2020 (technically it started hundreds of years ago). What year is it NOW by the time you read this?
Just to educate you on Donor Box, they are much better than Patreon. Patreon didn't help me at all when I had a problem donating to someone who disappeared, AND they are also known to shut down truthers' accounts. Donor Box doesn't care what you do so long as it's not harming anyone (of course.)

Thank YOU!!!
Now it may take a while and the plan is constantly evolving so it's a work in progress, but people need to understand that we ONLY have each other. There are many truthers who can't even be around their friends or family because they are completely brainwashed and won't listen to the truth.
Social Media
I hope you follow me on social media here on MeWe, here on Telegram and here on Twitter, Subscribe to me on Odysee and BitChute channel, and subscribe to my list on my site, as you never know when someone's channel will be shut down by the evils.
Also, please reach out if you wish to join our Think Tank to do your part in fighting in this war (OUR SURVIVAL AS A HUMAN SPECIES DEPENDS ON IT) and here if you are finally taking the step to start, help build, and live in a community with others (on the land, not living together) who ALSO want clean FOOD and WATER, FREEDOM, adhere to Natural Law, and are clean from the PCR test and death jab.
I appreciate you reading this and hope you are doing well and staying STRONG!
Thank you
Michelle
Our Free Society