Truther Gathering
There's a truther gathering on September 25-27, 2020
Here are the details and sorry, I'm still waiting for his very long video to export, so I can't include the video yet. I'll upload it to the channel when it's done.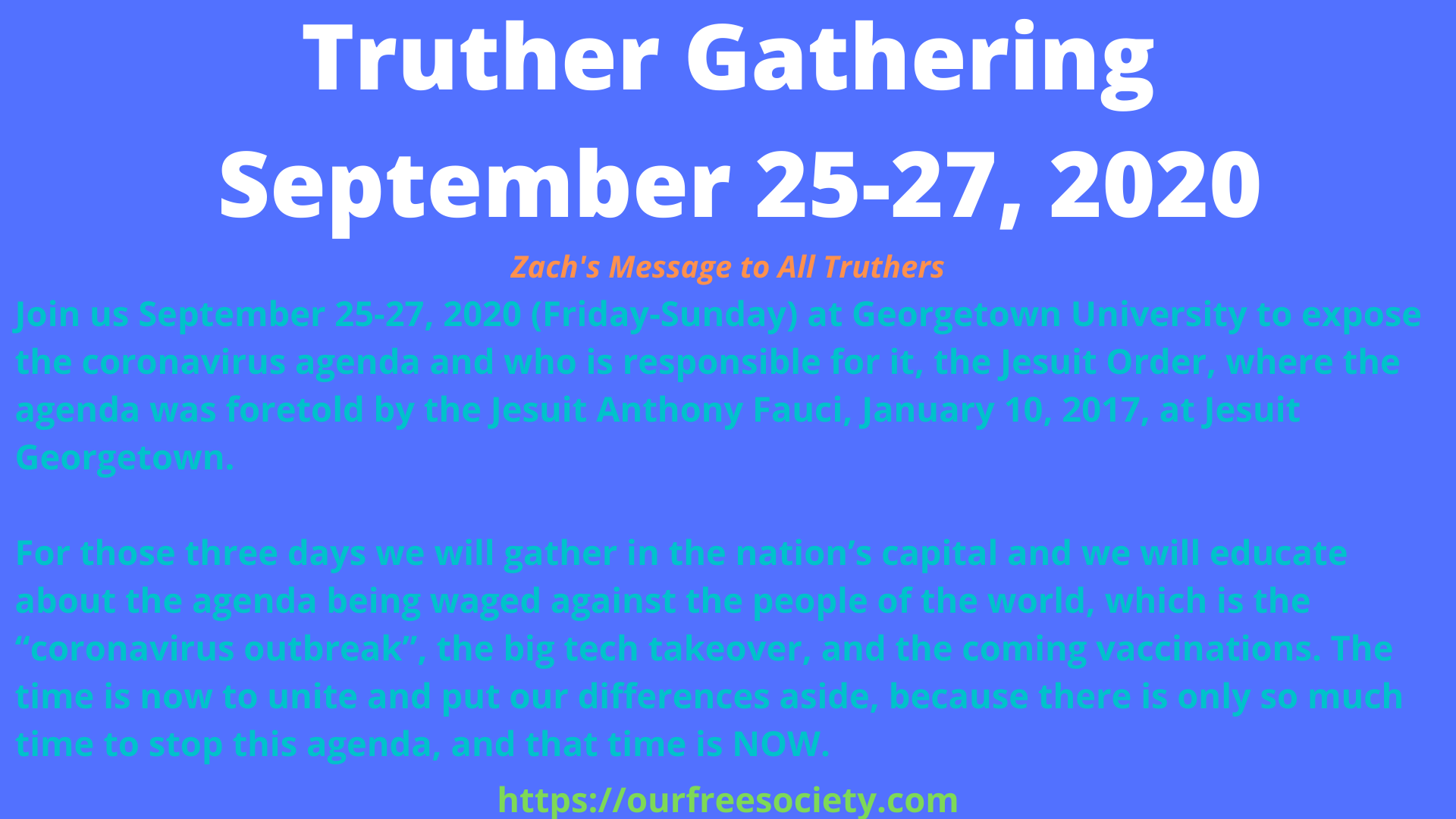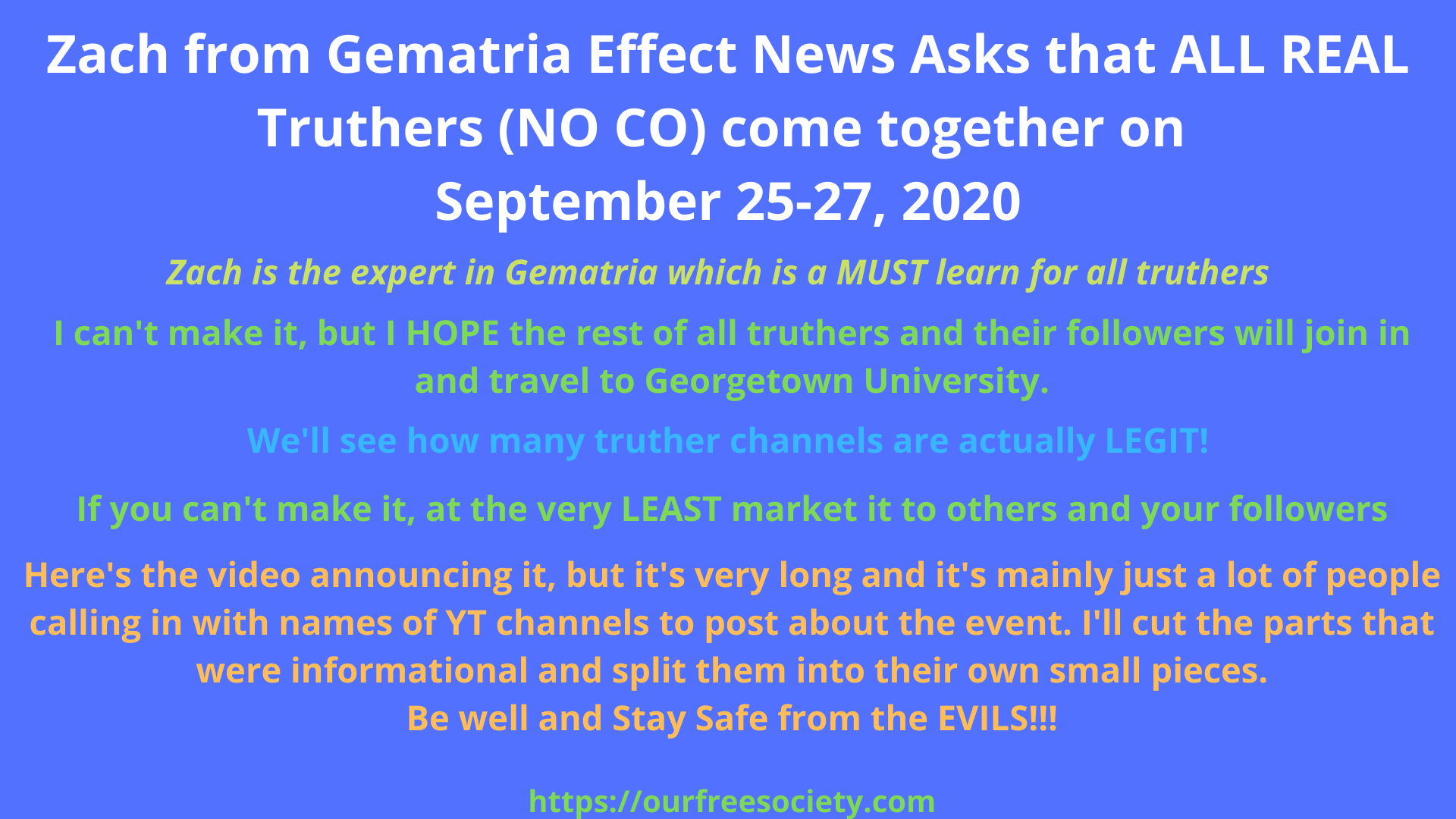 Please consider purchasing any of the items listed on the banners or donating to help me pay my bills so I can continue bringing you truthful content.
I have used every single item I recommend.
Click here for the Donation Page
Much appreciated
Thank you
Michelle