Here is an Example of an Evil Corp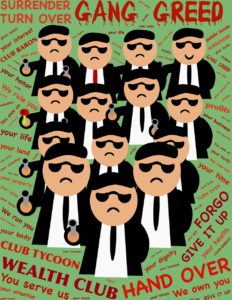 We've decided to show you an example of an evil corp and why we feel they deserve the label of "evil."
Make no mistake, just because your favorite company isn't listed here, doesn't mean they haven't done something similar to hurt people, whether that's their employees, customers, or our earth and all the living things that make up our ecosystem which keeps us alive.
If you have an example of an evil corp not listed below, please contact us or add it to the post.
Please consider donating to help me pay my bills so I can continue bringing you truthful content.
Click here for the Donation Page
Much appreciated
Thank you
Michelle