Are You Aware of the War on Alternative Media?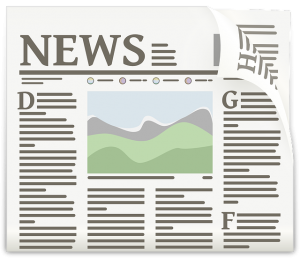 A lot of the REAL investigative journalists had to leave their jobs in mainstream media and start writing their own blogs because they realized how the "powers that be" were blocking information from the public. They became aware that their managers only allowed them to showcase news that "other" news media sources had already aired. This way they weren't going out on a limb.
Often times the articles written by these investigative journalists aren't even read because no one knows they exist.
Long gone are the days when mainstream news media outlets strive to be the FIRST to break a story. Now it is all about regurgitating what is allowed to be aired in order to protect the owners of these evil corps and their other business interests. They may also be doing a favor for one of the other evil corp owners by protecting them too, especially when it becomes apparent the products they are selling are unsafe or just plain crap.
You can read this book written by an investigative journalist who was pretty sure she was being spied on by the government because of the stories she was investigating.
She also mentioned how every time she tried to interview someone powerful, they DEMANDED to know what the questions were going to be before the interview.
This is totally UNHEARD of in investigative journalism.
The bottom line is, you can't believe anything mainstream media airs AND you have to find alternative media sources you can trust to get your news.
So I just realized that this link to an article on save the internet dot com was toast. Why such a great domain name was pulled is beyond me. Looks like freepress dot net bought it, or who knows. It could be a controlled op site. I don't have time to investigate it all.
The article was about the five corporations who own all of the mainstream media, but I could barely find any articles that cited only 5 evil corps, rather they were citing 6 evil corps and since there's good information here, I'm going to list them all.
I too thought it was down to 5 now.
First article with a great infographic.
Second article, but this one is about how all media is liberal, not conservative, and that's why people think the way they do. I agree that it's all brainwashing, but in my opinion, it's not about right or left, as the evils control all of the media, plain and simple.
Fox News which is conservative is STILL pushing the covid-19 hoax just like the left wing BS news is and they barely ever tell the truth about anything.
I was never conservative in nature until I became a truther. I'm still not conservative in my views, but since so many conservatives seem to be smarter than liberals and do NOT want the mafia government controlling them, plus many are truthers (not all), I'm more conservative than I've ever been in my entire life. Saying that, most conservatives STILL believe in government, which means they still want to be a slave to their master.
Third article is from an ex insider who discusses all the different ways that the corporations stop journalists from telling the truth, so that means you don't see it, but you should know that already if you are a truther.
This is an older article of mine where I said the mainstream media is now starting to discredit all "alternative" media because people are waking up to the realization that they have to source the news from alternative media.
Well things have changed a TON since I wrote this article in December 2016. Now the government (they control the media) is just removing all truther and alt media youtube channels and burying truther sites.
Yes, some alternative media sources are just run by hacks who don't care about the facts and are just in it to make a name for themselves, but others are REALLY trying to make a difference.
Watch this video below about the "War on Alternative Media."