Free the People of Canada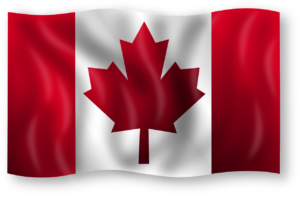 Americans always have this assumption that everything is peachy in Canada when nothing could be further from the truth.
I started this article over 4 years ago, so the way I write may sound odd and  obviously I won't be mentioning the war.
Sure if you have a lot of money and own your own house or condo, you are well respected in Canada, but for anyone who doesn't have money, Canada (at least  Ontario) doesn't help you at all.
I've been poor for years in the Toronto and GTA area and never got help once.
I once talked to a woman who tried to help a family that was on the verge of starvation. The government wouldn't do a thing and she was shocked.
People in Canada who have money are clueless of how the poor live (or don't.) They always give charity to immigrants, but when do they give to their own fellow Canadians?
People in Canada feel just as oppressed as Americans do, but they tend not to vocalize their discomfort unless it's to family and friends.
Fast forward to today, we are now finding out that lies have been propagated about Canada since the early 1900's about the Queen still owning Canada as a monarchy.
Doug Force of Nephalem Films says that as of 1931, "British Parliament passed the 'Statute of Westminster' allowing various Dominions or British Empire colonies to act independently. This would allow the said colonies to Confederate or create their own Constitutions.
Australia, New Zealand, South Africa did – Canada did not."
Canad NEVER became a Confederation' and 'Sovereignty.'
Of course the government of Canada has been lying to the people ever since, all the while making them pay taxes so they can fill their pockets and hold reign over them.
This is what governments do, they lie, control and let the citizens of the country work hard just like slaves while THEY fill their pockets.
Doug also says that EVERY prime minister elected into office knows about this, but they obviously ALL keep the secret from the people of Canada.
Doug Force along with his team are creating a documentary about this very topic.
Team
A. Park
Producer, Writer, Radio Host, Stand-Up Comic
D. Force
Executive Producer, Writer, Researcher, Director
S. Cassista
Producer, Researcher, Writer, Editor, Videographer
L. Dixon
Producer, Marketing VP
D. Derrick
Producer, Researcher, Writer
The documentary will be called, "The Myth is Canada."
His YouTube channel was taken down by nazi goolag since I first wrote this article that had been sitting in my drafts all this time. I guess at this point we already know Canada was never free because it's since gone FULL COMMUNISM.
I did find this site of his, but I'm not sure he's finished the documentary.