If You Can Please Donate or…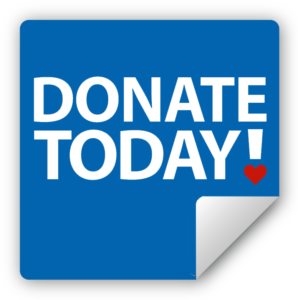 purchase something you need from the links or banners on my site.
Most of the items I purchase myself, so they are of good quality. Anything from Google AdSense I have no control over.
So as you know, people in the new or alt media are often asking for donations so they can continue to do the work that brings you real truthful news.
At first I was working 20-30 hours per week reading articles, watching videos, and analyzing everything I take in to come to a conclusion and see the bigger picture.
Since the start of the takedown of humanity at the beginning of March 2020, I have been now working 7 days a week, often 8-12 hours per day some days getting very little sleep.
While sleep is very important, humanity's lives are at stake, so I have no choice but to try and save what little life we have left.
I'm a truther activist who's goal is to learn, but also teach and to come up with ways to fight against these evil people who want to psychologically harm and kill us off.
Also, to make our world a better place.
Even when I get into an argument with someone who doesn't want to learn/study the truth, someone who's reading the conversation may just have a seed planted and join one of my groups, channels, or just start studying the truth on their own.
Planting the seed consistently is VERY important in helping wake people up, or just getting people confused enough so that the next time they see that topic, they will hopefully start to question what is really the truth.
I know that times are very tough for so many people now, so I feel bad asking, but even $1 from 100 people per month or just a one time donation helps tremendously. This will help me pay the bills so I can continue to keep you posted on what is happening and wake people UP so we can ALL help fight the evils. Now more than ever we HAVE to fight back before it's too late.
The first button is just for Pay Pal, the second button is to pay only with a regular credit card via Donor Box and it can be a one time payment, or an ongoing monthly payment, the choice is always yours.
Just to educate you on Donor Box, they are much better than Patreon. Patreon didn't help me at all when I had a problem donating to someone who disappeared, AND they are also known to shut down truthers' accounts. Donor Box doesn't care what you do so long as it's not harming anyone (of course.)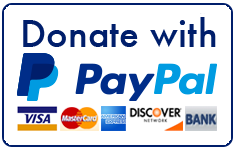 Thank YOU!!!
Now it may take a while and the plan is constantly evolving so it's a work in progress, but people need to understand that we ONLY have each other. There are many truthers who can't even be around their friends or family because they are completely brainwashed and won't listen to the truth.
I hope you follow me on social media here, here and here, subscribe to my YouTube channel and BitChute channel, and subscribe to my list on my site, as you never know when someone's channel will be shut down by the evils at google.
Also, please reach out if you wish to join our Think Tank.
I appreciate you reading this and hope you are doing well and staying STRONG!
Michelle
Our Free Society