Examples of 5G Attacks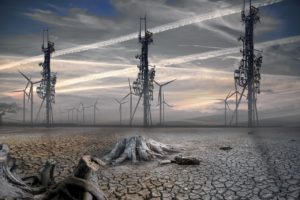 I'm going to call this examples of 5G attacks, but as I'm learning, this technology has been around for so long, it clearly wasn't 5G back then.
It's shocking how far back this goes and if you believe the story that the Spanish flu was experienced due to them setting up radio waves, that goes back to 1918, although those aren't the attacks I'm talking about.
I'm talking about people being specifically attacked to harm them, not attacking a whole mass group of humans and killing them off in the millions.
Here are comments from people who have experienced these things.
They don't know what is happening or what they are, and it makes them think they are going crazy. I wish I had started copying these comments even 3 years ago when I started to read stories in the comments, but only on specific YouTube videos:
"I was attacked using these "wireless weapons" way back from '93 to '94….It can be difficult to tell whether what one is experiencing is spiritual or natural;within the realm of a "normal" parameter or distinctly artificial….So I must ignore a lot and focus on what is more "clear"….. Around Dec '93 & Jan '94(winter in Michigan), I noticed a 3 -stage attack pattern:(1) The wind would kick up significantly; (2) I would feel an extremely uncomfortable "burning" sensation in the trunk, core or torso, of my body;(3) The light from the light bulb in my room would manifest a distinctive light/dark pattern, like the strobe fine-tuners on the older phonographs…..This 3rd manifestation, plus the other 2, led me to the conclusion some type of microwave device was being used on me….I'm leaving a WHOLE LOT out!, but I guess my point is this stuff may go back historically WAY FARTHER than just about anybody(not directly involved) would tend to even imagine !!!"
"THIS IS NO JOKE BACK IN 1974 A BEAM FROM A "STREET LIGHT" WAS FIRED @ ME IN OHIO KNOCKED ME RIGHT OUT A X- OLDER ARMY DUDE PICKED ME UP AN SAID YOUR TO GOOD A KID FOR THIS ! THIS IS THE SAME YEAR MY BUDDY CAME BACK FROM THE NAVY AN SAID THEY WERE DOING STRANGE THINGS WITH THE WEATHER IN GREENLAND !"