Holocaust Update for April 2021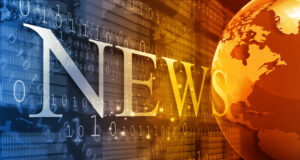 is the Holocaust Update for April 2021
Proven financial ties between George Soros, Bill Gates, and the European Court of Human Rights (ECHR) last year. Puppinck uncovered the close links between Gates, Soros, and the Council of Europe – the ECHR was established by the member states of the Council of Europe. Article here and yes, you will need to use goolage translate.

The evils are ramping up the pressure to get the vaccinated braindead normies to push the AWAKE people to take the poisonous jab. Article.

This is an older article from January 2021, so I'm not sure if this has passed or not, but two sides of the British government (sorry, I don't understand their differences) were fighting it out.

What is disgusting to me is that the people who criticized the plan to use children to spy on their parents made it seem like it's okay to do it, but they just have to be carefully monitored. They use the word "complicated" to give a reason why it's not good

OMG, it's complicated???? IT'S INSANE!!! There's nothing complicated about it. IT'S INSANITY.

Of course we know when they refer to parents, they aren't talking about them rating out their parents for being serial killers, but rather TRUTHERS!!!

Last year I warned anyone with children that the evils were going to do this.

I saw the writing on the wall the minute I heard that they were telling kills taking classes at home via Zoom that they shouldn't tell their parents what they are talking about, or they shouldn't let their parents in the room. And that was in the US, not even in the UK. Not that it matters since America has ALWAYS been a British colony despite 99% of all Americans thinking they won the civil war. See article.

While this may only affect Quebec (I'm not sure), if it passes, it could affect all of Canada and then spread to other countries. Assuming we all THINK we still have separate countries. This asshole who is part of the evil collective is trying to create MORE censorship online by banning anything negative said about (drum roll PLEASE….) POLITICIANS -LMAO – article.

The evils are fighting back against ANY truth shining a light on them making people TRANS. While this book probably doesn't discuss that as I sure would, they discuss how many people had the gender reassignment surgery only to regret it later on.

Why is that you ask? BECAUSE THEIR BODY WAS CONFUSED DUE TO THE POISONS.

The evils poison us which tricks our minds into thinking we want to be a different gender. Then people RUSH to get the gender reassignment operation and then later on regret it. The book is called "When Harry Became Sally" by Ryan Anderson.

It was first book burned by the evil corp Amazon and evil collective sub human Bezos in February 2021. Then others online such as Bookshop.org banned it. I did find it here on Barnes and Noble if you want to get it.

Well, people are now going to start getting sick even if we did NOT get the poisonous VACCINE.

Turns out, even if you are hanging around people who got the covid 19 vaccine, you can STILL get sick.

Tons of women are having miscarriages, having excessive menstrual bleeding, severe period pain and even women POSTMENOPAUSAL are getting cramps and some blood.

I even just heard that a 76 year old woman in a nursing home got her period.

THIS IS FUCKED PEOPLE!!!!!!!!!!!!!!!!!

STAY AWAY FROM PEOPLE WHO ARE VAXED. THEY ARE A DANGER TO YOUR HEALTH AND SOCIETY!!!

And here's a video from that great nurse.

I am starting to wonder though WHY people who got the vax aren't getting sick, and yet are getting the people close to them sick. That part makes no sense to me. I will investigate.

And finally here's the proof from Pfizer themselves.

So I finally found PROOF of what I suspected a month or two ago. THEY ARE GIVING  MANY PEOPLE A PLACEBO. I assume it's saline because here's a video with a nurse saying the same thing. Of course they are lying and saying it's a mixup. No wonder most people aren't getting sick or dying from the vaccine. This way people continue to take it and eventually everyone gets the REAL thing and they die.

Article about Walgreens.
Article about a clinic in Minnesota.

Disregard all the lies about how viruses mutate and spread from one person to another, BUT can the evils spread a vaccine? Well if they did it with mosquitos (remember this video), then why not through air?

Then people will get sick, and they will blame it on the FAKE VIRUS.

India's public health ambassador dies within 24 hours of taking the poisonous vaccine. See here.

Chhattisgarh joint health director who took the second dose of the Covid vaccine last week dies. See the article here.

Israeli professor resigns from vaccine committee ONLY because they want to give it to pregnant women. That's where his moral compass is drawn.  NOT when the vaccine kills everyone else. I wonder if he agrees that young children should be killed too. Article.
To further prove that the allopathic and science industries are scams, listen to this about how 50% of the peer-reviewed studies are fake. Video.
You probably already know this, but suicides aren't just up with adults, but also teenagers – sigh – video.
More REAL scientific proof that viruses don't harm anyone. Stephan Lanka – sorry, I don't understand any of this. Video.
Proof the Canadian government "officials" just parrot lies. It's the same worldwide, but we don't have proof from every country. Video clip.
Okay, that wraps up the Holocaust Update for April 2021. So sorry for the delay.
I hope you are okay emotionally and you are staying STRONG!
Michelle
Our Free Society