Holocaust Update for August 2021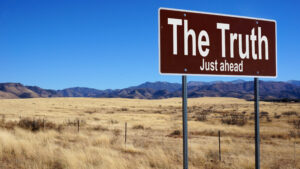 Here is the Holocaust Update for August 2021.
The CDC is rolling out the holocaust concentration camps soon. They are using fake words like internment camps, green zone, or the "shielding approach."Their title is Interim Operational Considerations for Implementing the Shielding Approach to Prevent COVID-19 Infections in Humanitarian Settings." And here is the link.

So last year or early this year I saw a video from another truther who said we need to be VERY VERY worried because the Qtards were showing up on the mainstream media (MSM.) They were made to look like crazy people (they are in many ways. especially because they worship the evil TRUMPET).

Why does that matter to us you ask?

Well, because the mafia government will start labeling them as DOMESTIC TERRORISTS, and then labeling ALL truthers that term as well.

This could very well be an extra benefit to creating the Q psyop in the first place so they can just label anyone who knows the truth with "domestic terrorist."

Then they can imprison us with no evidence and no attorney. Remember they were allowed to do that after their false flag 911 attack when they started rounding up poor Muslims they imprisoned who weren't responsible for 911 since the evils and the US government were.

The only reason there are so many qtards still out there is because I believe it was one of the evils' first worldwide mind control project. They succeeded in mind-controlling their subjects to love and adore trumpet no matter what he does.

Now read this. Be very very careful you are NOT lumped in with the qtards.

Veganism is an evil agenda. There's several reasons why it's a harm to humans.

They blame the cows on global warming which is a joke and always has been. This lie has been circulating the net for at least 4-5 years and again, there is NO GLOBAL WARMING.

What there is, are weather weapons that the evils use on us to harm Mother Nature by escalating rainstorms, hurricanes, earthquakes, snowstorms, ice storms, and huge fires. The list goes on.

These weather weapons do a lot more than this, but for now, I'll concentrate just on this one aspect of how they have been decimating men and women and their property using these evil machines.

Most people who eat a vegan diet are unhealthy and there's many lies that this diet is healthy for you. In my opinion, they look like they are on death's door with how skinny, pale, or even grey-looking they are.

Not many will admit they don't feel well, but I've come across a few online who will admit it.

It's a cult, and I've discussed the evidence that it is in previous articles.

Weak sick people CAN'T fight back.

Most of the fake meat products out there is all GMO soy which is toxic to our bodies and you need the fats in animal protein for health and if I'm not mistaken, to help your brain function. You can watch this.
Lastly, they knew their Agenda 21 goal to eradicate ALL food was coming, so the more people who turned vegan, the less would complain when there's no meat, chicken, etc.

Now, look at this interesting article about how vegans are EXEMPT from getting the DEATH JAB.

The evils are eradicating what's left of the horrific American educational school system in the US. My guess is that Oregan is just the first state, and others will follow if they haven't already passed this bill.

In order to graduate high school, you no longer need to know how to read, write or do simple math. Remember when the slave owners refused to let slaves learn how to read?

There's a reason for that. Reading is the first step to LEARNING and if your slaves can't learn, you can control them that much easier. Article.

Lots of countries are experiencing (even since July) fires and smoke that the evils are spreading using their weather weapon machines. Washington, Iowa, Russia, Israel, Turkey, Greece, North Macedonia, and Italy.

Make no mistake, this was ALL done on purpose by the evils and their weather weapons (see my links above) and read this book. Look, LESS FOOD!From this site…
" the fires this year have destroyed excessive forest areas and other ecosystems, which will take years to recover. Industries that depend on forests in the Europe region (wood, paper, fuel) may also be severely impacted if the fires continue to increase in intensity and frequency. Desertification, especially in Southern Europe, can be another long-term consequence of excessive wildfires. It would lead to significant loss of agricultural production, affecting hundreds of thousands of households and adding to food shortages. According to the European Forest Fire Information System, the number of fires in 2021 largely exceeded previous year averages."

Mississippi Orders People With COVID to Isolate or Face Fines and/or Jail. That means even if you aren't sick but you got a positive PCR test result from the toxic test that brainwashes you AND makes you sick, you still have to imprison yourself in your home for 10 days. Even if another PCR test shows that you are negative, it doesn't matter, they still imprison you.

Logic doesn't play a role here just like with ALL of the evils' slave agendas. Here's their slave order.

There are several telegram groups with tons of death jab injured people from all over the world. Link. Another group. Another group and another one.

In Israel, Sahar Ismail, the advisor on Arab affairs to Israeli Education Minister Yifat Shasha-Biton was killed. See article.

Yifat had been against vaccinating for covid19 in schools. Here's an article about that.

The next thing you know, Sahar is killed and Yifat Shasha changed her opinion on the matter. See article. Here's a video with English subtitles.

Rabbi Dov Berkovits said the beit din (the Israeli Jewish court in Jerusalem) got a threatening phone call that if they tell people not to inject the kids with the covid19 death jab, they will be killed. Here is the video which is really audio.

This was after this conversation between Dr. Zelenko from Kiryas Joel, New York, and the Jewish high court. See video.

This testimony from Rabbi Dov Berkowitz about the death threats against Dayan in the Haredi community will not stop them from being against the vaccine. This is a somewhat good translation from Hebrew to English using google translate.

I don't support Zelenko's cocktail because it includes HCQ or ivermectin, which is a toxic drug manufactured by Merck, but the rest of his cocktail includes vitamins. And he clearly knows this is a war and that the evils are behind this so at least he's up-to-speed on that. He's one of the FEW Jews who knows at least some of the truth!

It looks like last year the Jewish community where he lives ran him out of town.

Dr Avi Harle in Israel (someone gave me the name in Hebrew ד"ר אבי הרלב) was a doctor who was either against the death jab or was telling people that covid wasn't that bad. He was killed by a gun shot. Of course they said it was an accident.

I forgot to mention this in a previous Holocaust update article… Amazon removed the ability to comment to people who both review a product, AND give you an answer when you have a question about a product.

I am pretty sure this was done on purpose so we can't communicate with one another about the truth and I can't stand it. I needed to ask someone something after they answered my question, and now I can't.

If you remember in a previous Holocaust update, I told you that YouTube removed commenting on tons of music artists' channels. 99% of all artists with certain labels, no longer allow you to comment on any of the songs. This is psychological torture. People have been commenting on songs and bonding with other people, and relaying their personal stories about songs for years.

I found one channel the other day where I could comment, and that was a shock. So unless someone uploads the song to their channel, not the artists and then you risk it being taken down, you can't comment.

Once again, this is the evils' way of separating us which causes psychological trauma.

They are getting you used to not talking with people offline, and now even online.
I hope you got something out of this month's Holocaust Update.
Stay safe and well emoptionally.
Michelle
Our Free Society