Holocaust Update for May 2021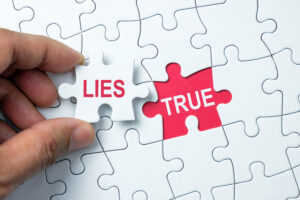 Here is the Holocaust Update for May 2021.
More proof of what the PCR test does to you and your spirit and pineal gland. This was a study done in the Slovak Republic. Read all about it here. It makes you into a controllable biorobot.
Interesting strange and SCARY effects on some of the brain dead people who took the poisonous jab. Both magnets sticking to the injection site AND high levels of EMFs in their body. A guy even had a metal detector device and it went off. OMG. Video.

Here is the background and traumatic story of the man who discovered "German New Medicine." His name was Dr. Ryke Geerd Hamer. And yes, he was a whitecoat at first. He was even a surgeon. In my opinion, the whitecoats turned allopathic are the best because they see the light. This is so long as they turn completely holistic. Some of them still have one foot in the allopathic industry. He clearly wasn't because of all the terrible things the German government did to him. sigh

Unfortunately and interestingly, German New Medicine is not what it's called in German, but supposedly there's no way to correctly translate it into English. Site.

Every country in the world is going to start removing ANYTHING we say about the truth. Each country is proposing these bills to make the sites responsible for removing the truth calling it disinformation which we ALL KNOW is a lie. If you do NOT start fighting back, you won't even be able to read what I write online anymore. Canada already has a bill, now the UK is proposing one. Here's the bill. They lie and say it's to protect young people and racists LOL
Written proof that MeWe is deleting groups. Why they are deleting these types I have no idea. They don't even sound like truther groups. Article.
The evils aren't just going to sterilize humans, looks like they are going to sterilize all animals including your PETS!!! Read here.

So I watch a lot of TV which helps me relax, plus since the war broke out, I point out all of the brainwashing that's done to the masses.

Every time I hear a song I love (music moves my soul I have a wide repertoire that I love) I go look it up through the app Shazam, and see if it's on my excel music file. Then I go to YT and save it to a playlist for music if I ever want music to play.

I've been doing this since around 2014.

Some of the comments on the video are great. The commenters remember songs from the 60s and 70s and we reminisce, or they talk about how it was their mother's or father's favorite song and was played at their funeral and it connects them to them after they passed over.

I've even learned some tidbits of information about the musicians from people who knew them or just knew the real story behind a song or music video.

I'm not a lover of music videos because they usually suck compared to the song (in my opinion) and the quality of the audio for the song is usually lower than just the lyrics played in a video with just the album cover. I never figured out why, but it's a fact.

I also try to always find the artists' channel to give them the thumbs up, as that's the right thing to do.

So in the last month, I have noticed that EVERY SINGLE channel that's a major record label has SHUT OFF THE COMMENTS. This is TERRIBLE.

At first I thought it was a one-off, but it's not. There's no way that's a coincidence, and I'm trying to remember if these artists' channels were controlled by the evil music industry labels before. I don't think they were, but I could be wrong. Labels like Universal Music Group, Epic/Legacy, Rhino/Warner Records, Believe SAS, etc. Even smaller artists seem to have their music controlled by these labels now.

So no, ALL of their channels are shut down as far as comments go.

My assumption at this point is that they do NOT want people having positive feelings with others.

There were times when I would tell off some idiot that was blaming the fake virus for our situation and how they hope it all ends soon, and we would get into it or I would forget about them because I don't use my OFS account for the music stuff, but that hasn't happened in a while and I don't think that's the reason why this started.

Even songs that were uploaded years ago the comments are turned off. I don't ever remember that prior to a month or two ago.

Besides me being really pissed off about that, it upsets me, because people need that outlet to talk about their feelings. Unfortunately, most people don't talk about their feelings to real live people IN REAL LIFE. I can imagine this will cause more people to commit suicide, as some people have mentioned that music has saved them from taking their life. sigh

Speaking of artists, just remember that ANYONE who is huge, famous, and rich is PART of the evil collective. They have sold their soul to Lucifer. I'll be uploading a stream of evidence within the next few weeks.

Barely reported by the MSM, the evils sent a WRATH on India with their weather weapons. This was probably done for the head of state speaking out against the lie that there's an Indian variant of covid. The floods killed hundreds of people Article. And here's the article with India wanting all of social media to remove the so called "Indian variant" which we all know is a lie.
Please add your name to the roaster of people who understand that the virus is FAKE and has never been isolated. This is from Andrew Kaufman's site. Site.

A good article that proves that Germ theory is a lie and that terrain theory needs to be explored even more.

Pasteur used Béchamp's research to try and validate his own.
Béchamp's research was way more strict and thorough.
The RIFE microscope was way better than the electron microscope that was used by fake scientists. It was manufactured by the Radio Corporation of America. Their microscope would put the material in a vacuum so you could NEVER see it in its natural living state. That's how fake science always does things. It creates things to NOT be natural, rather than the exact OPPOSITE which his how we live an exist – WITH NATURE.

"Germs could not be the cause, but the result of disease. "
"Rife not only described what he saw, as opposed to having a guess at what he believed to be the truth, but he documented every step of his discovery with photographs and motion pictures. His contemporaries decide that it was impossible to "see" these minute organisms as they did not have the technology and the end result is that neither you nor me had ever heard of Rife and his microscope. Furthermore, his microscope together with most of his scientific writings and evidence was taught to have been destroyed. Recently, however, some of it has been recovered but alas in a very sorry state. To this day, no one has succeeded in rebuilding the exact Rife microscope as the specific details have never been found." WHO do you think destroyed his work and microscope??? ONE GUESS!"The consequence of Rife's discovery is that cells are not the basic building blocks of life, as believed by the medical profession; and bacteria originate from within the diseased tissue, and not, as the profession believes, invades the system from the outside.""Naessens concluded that the somatid is no less than what could be termed a concretisation of energy. This particle, which has materialised in the life process, possesses genetic properties transmissible to living organisms, animal or vegetal, as in the absence of the normal three-stage cycle no cellular division can take place. Why can it not? Because it is this normal cycle that produces a special growth hormone that permits such division. The somatids are simply precursors of DNA. Now there's a new one!""Not only has Naessens proved the dictum that "germs are a result, not the cause of the disease", but he had also shown that DNA is not the "independent" ruler of life as it has been portrayed by the medical authorities. DNA is built from bits that come before it, and specifically those bits correspond directly to the environmental vibrational energetic state."

Speaking of RIFE, I've been wanting to buy a RIFE machine for a while now to help heal me, and I've been saving up as they are expensive.

I just came across a woman who sells another type that does NOT require the computer.

I'm about to research it and then if all is okay, I'm going to get it. It's actually less than I thought it would be.

If you are interested, reach out to me.

Get a religious exemption from one of the only Rabbis in the US who is AWAKE and understands what's really going on. In fact, back a few months after the war started, him and I got into an argument online because back then he still believed in the mafia GOVERNMENT. He finally saw the LIGHT! Phew

He will give you an exception even if you aren't Jewish. The evil run chabad center threw him out for standing up for FREEDOM because they want to poison EVERYONE with the poisonous jab. Site.

I don't believe in religion and haven't since I was 12. Religion is SEGREGATION and a control technique so people don't take responsibility for their own life, actions, power, etc.

Be very very careful who you trust when they are a minister, priest, rabbi, etc. Most of them are part of the evil collective!