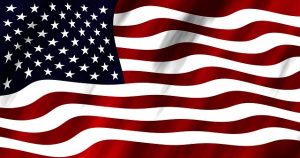 Trump says loss of citizenship or year in jail for flag burning after the Supreme Court said it's part of the first amendment.
And Hillary Clinton ALSO wanted to make it illegal years earlier, so it looks like her and Turmp have more in common than what was originally apparent.
While we don't think flag burning is a mature method of protest, the fact that Trump thinks he can just change the laws even before he's in power just shows you where we are heading.
Hold onto your seats PEOPLE, it's going to be a bumpy ride!