What is Intelligence?
This is my personal opinion on what makes a person intelligent and I didn't have enough room to say more, so hopefully people will get where I was going with it.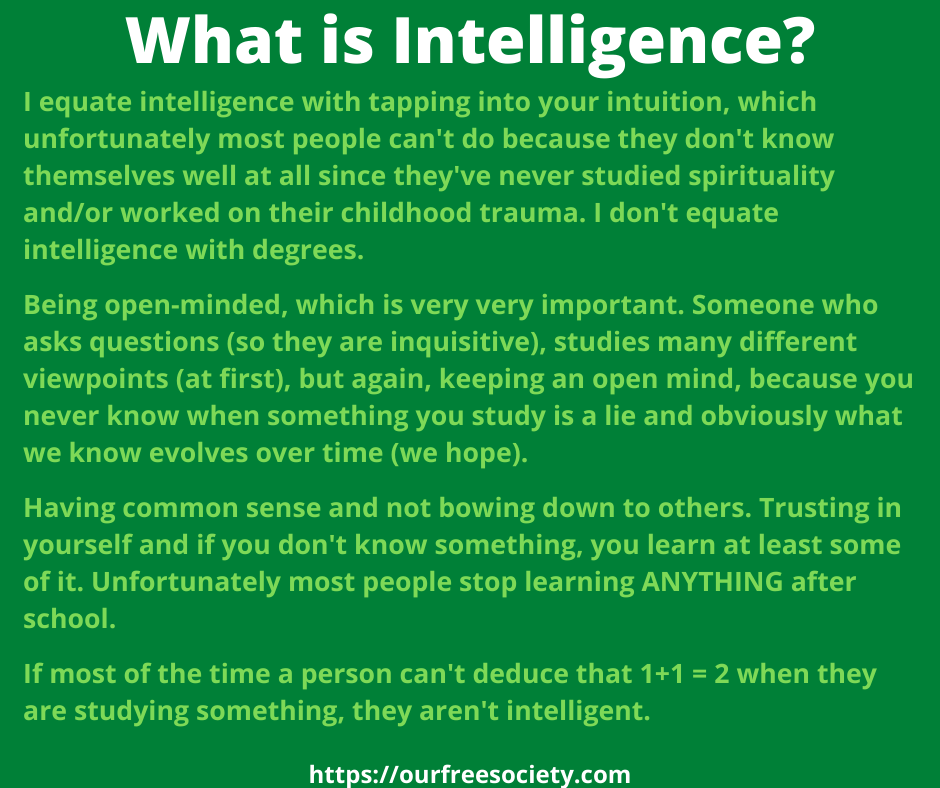 Please consider donating to help me pay my bills so I can continue bringing you truthful content.
Click here for the Donation Page
Much appreciated
Thank you
Michelle