Holocaust Update for December 2020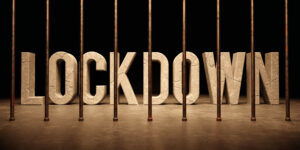 Here is your holocaust update for December 2020. It's a monthly review of what I've learned each month about the war we are in.
It won't be a full report because I learn a lot and may not remember to put it all in here, but if you follow me on YouTube and with the articles I post, you should get a good overview.
WARNING – I'm no longer going to be a nice kind loving person even though that's who I am at my core.
I've always spoken my mind, but I'm fed up with all the BS from the walking dead AND you truthers, so I'll be swearing a lot more and calling people more names.
In a fakebook group where they are spreading the covid lies and I lost it and called her delusional if she thinks no one EVER got sick prior to 2020, I was told this is hate speech and I laughed.
Just like a ton of evil jews use the word "antisemetic" to stop anyone from speaking the truth about anything related to Israel and the jews, now if you call anyone who is a low IQ person delusional, this is now considered HATE SPEECH – smh
(I am NOT calling all jews evil, so don't even think that's what I'm saying.)
Just so you know, I won't be doing as much work learning about the current war. I've pretty much given up on trying to save humanity due to the fact that waking the walking dead (brainwashed zombies) is next to near impossible, AND the truthers don't want to strategize with me either because they are also fear-based and think I'm controlled opposition. or they are afraid they will be thrown in jail.
We ALL run that risk, but what is your alternative??? DO NOTHING???
Wait for them to kill us off or cage us?
I don't have the energy and time to teach people how to work on their fears and work on their childhood traumas that affect them (always have) as adults. Not if they don't want to and 90% of you don't want to.
I've been talking about working on your childhood trauma for almost 3 years now (yes, even pre-scamdemic) and no one listens.
No one wants to work on themselves or admit they have emotional issues, they just want to blame everyone ELSE or just ignore everything and bury their heads in the sand.
So I'll give you what I find as I go through life, but I'm NOT going to do much work for you guys anymore.
I work full time on this, and I get no donations (just one), or no one buys from the companies I recommend where I would make a small commission, so if you don't trust me enough to do that, then I don't trust you and your contribution (or lack thereof) to this ongoing war.
I will do this only because it's my spiritual duty to TRY and help humanity and our Mother Earth.
Humans have disgusted me ever since I encountered years of abuse as a child from my family members, and not just from adults, but also intense bullying in school.
I don't understand humans AT ALL because I don't believe in violence and treating people like shit, but most of you guys think this kind of behavior is okay, so I've stayed away from almost every single one of you.
I've tried to find like minded people, but even online it's almost impossible because even going back to the year 2000, people online were fear based and didn't want to talk on the phone and get to know ME as a real live HUMAN BEING.
So even back then people wanted to be robotic zombies and hide who they really were.
I'm not like that. I try to be as authentic as possible and you can ONLY be that way if you like or love yourself.
So you can unsub from my list (I don't give a shit anymore) and you can unsub from my video platforms (especially those of you who REFUSE to follow me on anything BUT goolag's YouTube), and that's fine.
I'm this close to my main channel getting shut down anyway.
Your demise is YOUR doing, it's certainly not mine.
Like I said, I will continue to write up what I can and help you to learn. At least help the ones who give a shit, but you are the minority even WITHIN the so called "truther" community, and you know it.
Onto the holocaust update for December 2020
I finally finished this article on the Laws of Equty.

If you haven't already read it, I seriously hope you DO. These nonconsent documents HAVE to be sent out no matter where you live.

This is in relation to EVERYTHING you don't want to do like masking, the toxic covid19 testing, the imprisoning (quarantine) in your home, the vaccines, 5G, etc.

Failure to send in your nonconsents and just saying "I do NOT consent" online talking to your monitor and the STRANGERS online won't help you at all.

Good luck with that.

People in Wales will get an ID-size card to show they've had the coronavirus vaccine. See article here.
Some people who volunteered for the covid19 vaccine trial in Spain dropped out due to serious side effects. I'm sure this isn't a totally honest reporting since it's Reuters, but here is one article.

Four people got Bells Palsy after volunteering for the poisonous vaccine. I have a feeling it was more than four, but that's what they are saying the number is. Of course this article makes it seem like it's ALL normal, nothing to do with the poisonous vaccine, AND it happens often during life in a small percentage of people.

LOL Yeh right, like being paralyzed IS NORMAL!!! I don't care if you are paralyzed for 5 minutes, your body is telling you there is SOMETHING WRONG!

Please listen to your body, that's what it's there for, to help you communicate with yourself.

That's why taking drugs to mask the pain is a big NO NO. That means you are dulling your body's way to communicate with yourself.

Two Alaska Health Workers Got Emergency Treatment After Receiving Pfizer's Vaccine. See article here.

Two UK healthcare workers experience severe allergic reactions from COVID vaccine. It is NOT an allergic reaction. Fucking liars. Read here.

Already 13 people have died due to the poisonous covid vaccine. Some were even in the placebo group. What???

P.S. I'm sure there's more since I wrote this point #6, but I don't have time to find you an updated article. Just know that the number of people who will die because they are so full of fear and they are complete MORONS will increase from here on out.

Since I don't give a shit about vaccines, I had no idea that it's not just the lying actors in hollywood who go around trying to convince brain-dead people to get vaccines, wear masks, social distance, imprison themselves, etc. it's also the criminal politicians.

And also the healthcare workers.

Looks like they are using retractable needles that are used on TV shows, or the plunger is already all the way down, AND now it turns out that the 1% gets vaccines that don't have the deadly heavy metals in them that the 99% get – smh

The evils have created a situation just like the nazis did (they are nazis after all) where they will pseudo deputize lay people to be their eyes and ears in the group.

Use brainwashing slogans like, "See something, Say something" so they can rat out people who know this is all FAKE, and are fighting back against harming themselves. This we knew about a while ago, but it's getting worse now.

The people who work for the criminal mafia government and have been in that position for 20-25 years, will be the ones to go after YOU!

Here's one of the sites that will tell you who is the nazi in your town/city. This site is for the ENTIRE world, because remember, their plan is to get rid of every state/province, and COUNTRY, and make us all one COUNTRY!

Economy, Ecology, and Social Equity are all part of Agenda 21. Here's Rosa's next interview.
Just like in the movies which is the evils' way of predictive programming, for every action you do (for the criminals of course), you will earn digital currency. This is what they have in store for us. See this patent.

The next attack isn't going to be medical, it's going to be the Internet. I've been hearing since March that they plan to shut down the Internet and here's proof.

Of course it will be about more than just taking down the Internet because we will be without POWER.

Whether that's just in the US, or worldwide, I have no idea.

And whether they are going to do it to take down all the banks so they can install their digital currency or to cause major chaos (probably both), I don't know.

I can't even tell you to be prepared because I myself am not prepared.

Unless you have your own land and were already prepared with propane, etc. we will all be lost and decimated.

Some positive news for a change. These doctors spoke OUT, at great risk to their reputation, careers AND their life. A few said the virus wasn't that bad, the rest said this is NOT a pandemic, and they ALL said the vaccine is very dangerous and do NOT take it.

I was very proud of them. See that video here.

I'll say upfront I don't have links for this and I don't have time to search for them. If I find them later, I'll add them in. I'm way too busy trying to keep up. Sorry. I got this information from this site here.

"The president of Belarus openly declared that he was offered $940 million, if he would do a lockdown, enforce quarantine, mandate face masks, etc.

Nigeria revealed how Bill Gates offered tens of millions of dollars to their president to cooperate with him.

Italian politician Sara Cunial confronted the Italian parliament with their acceptance of money to play the games of the Deep State. You can watch that here as I've had it on my channel since May 8, 2020.

Ok, while I watched this on January 1, 2021, it's TOO important to leave until next month's holocaust update.

The UK killed off tons of minks "claiming" they had covid19. When we kill animals (other than to eat), that's a HUGE spiritual darkness on our souls.

Then they did some fake study saying that PIGS now have covid19. This is how they are going to get rid of all the food supply. They are going to kill them all off including the mothers so they can't have babies anymore.

Now they are going to watch the beef, and beef is down by 9% since the scamdemic started.

The UK is also saying you can no longer keep your chickens outdoors which is where they need to be if you want to raise and eat healthy chickens. The evils have been feeding us toxic aminals for years now.

When animals are abused, we eat their abused flesh and their tortured spirits. Make no mistake, this leaves an imprint on us because we are all connected spiritually.

Corman and Droston are the lead authors of an original paper which states that PCR tests are useful in detecting the Sars-CoV-2 virus aka covid19.

Here is the link of the letter from scientists and doctors who called for the original Cormon and Droston paper to be retracted. They have also written a paper showing the flaws of the Corman and Droston paper. You can read that here.

Here are the names of the authors of the retraction letter and their credentials.

The bottom line is, they were challenged by REAL scientists, so they had to retract their LIES about the PCR test being able to "find" the covid19 fake virus. I used the words "fake virus," they didn't of course.

I finally got proof that they can deliver anything they want into your brain via nanotechnology and their fake PCR test. This is why they want to test you through your NOSE, so they can break the BBB (blood-brain barrier.) See link.As I've said before, if they really wanted to just take your DNA (I'm sure they want that too), they could just swab your cheek. Why would they need to access your BRAIN???
I'm going to close with this.
In the last 2-3 months, I've come to the very STRONG conclusion that the evils have been playing us truthers just like they are playing the normies.
They are using FEAR PORN to scare us into spreading their lies about what they plan to do to us.
It's really no different than the fear porn that normies spread around.
So what do we do about it?
How do we know what they plan to do to us considering a lot of it is lies to keep us running around in circles and to stress us out.
Remember, STRESS is the #1 KILLER and always has been.
We've been under constant stress for 10 months now.
Not that I'm the most patient person in the world LOL, I'm at my wits end not so much due to the evils, but more because I feel truthers really let me and humanity down. And of course normies scare me.
I'll never forget a few years ago when Larken Rose was giving a talk at Anarchapulco and he said that people who worship the state, scare him WAY MORE than the criminals in government. And that is exactly how I feel about the normies.
THEY are the biggest threat to humanity because they would love nothing more than to walk off the plank and FORCE us ALL down with them.
But are we responsible for a lot of the fear porn because we are spreading the evils' lies?
I am in no way saying the evils aren't doing very evil things to us and aren't planning on doing a ton more, I'm just saying, they have been playing with us and this is how we are contributing to THEIR PSYCHOLOGICAL WARFARE.
Something to think about.
I hope some of you (or maybe most) had a good New Year's Eve and Happy Holidays for those of you who celebrated.
Love Michelle
Our Free Society