Laws of Equity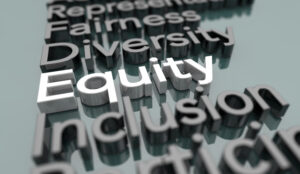 Understanding the laws of equity is crucial to our safety and survival of humanity from the evils.
So for at least 2-3 years now, I've heard about contract law off and on, but I never really understood it. It's only recently that I heard of the Laws of Equity.
I personally can't STAND the law and hate it with a passion. It's all a scam from the lawyers meant to deceive the masses.

I learned years ago that the legal system is a complete scam. I felt it in my spiritual being that it was damaging to our health.
Then later on I realized that it's meant to protect some people and not the others.
The more I learned about the truth, the more I realized that this is true.
Most people who get arrested and thrown in jail are poor, black, foreigners, or are targeted by the evils. That is a FACT!
While learning about contract law and being a sovereign, I was trepidatious because I heard that the system doesn't work, and people can get themselves into trouble if they don't know what they are doing.
I didn't want to study it and do it on my own, so I didn't bother learning more about it, but every so often, I'd come across another video of someone else talking about it.
Fast forward to this scamdemic, I came across this video and was very excited by what I learned.
Mark seems to be very well educated on this topic of the laws of equity. In fact, he taught me that the laws of equity supersede the laws of contract, although they are both intertwined in some way. I learned a lot from this one video.
He has spent decades learning how to combat the evils and fine tuning his methods by trial and error (mostly error in the beginning.)
While he didn't address vaccines, lockdowns, and forced testing before because obviously, it wasn't an issue before, he's addressed most things financially, and he walks around as a FREE human being, unlike most of the rest of us who are really slaves.
If we don't know how to protect ourselves, we will be controlled by the evils who control almost all governments worldwide, the cops of course, and the tyrannical legal system.
THAT is a FACT!
The laws of equity go way way back and this whole process has been hidden from us. It's old law which was very simple back then until the evils started controlling it.
We've been brainwashed to think that we have to obey all of their evil tyrannical man-made laws, and if we DON'T, we are in the wrong, we will be arrested, and go to jail.
We've also been brainwashed to think that we need lawyers.
Imagine my surprise (although it wasn't 100% a surprise) when last year I learned that when you show up with an attorney, lawyer, or barrister, you are in fact admitting to the courts that you are an incompetent LOL That the lawyer, attorney, or barrister, in fact, works for the crown (that's one of the sectors who owns us as slaves) and they have no intent in helping you.
I still don't get why some people win cases and others don't, but I don't really care. I knew that lawyers were very evil when years ago I had to deal with two different types, and they lied non stop and stole my money by padding my legal bills.
A JP I went in front of to try and get my money back sided with the lawyer who stole my money (my retainer) literally saying something like this… if a lawyer does a good job, they have the right to take more money from you. WTF???
Understand that if you give a lawyer a retainer, kiss it GOODBYE even if they settle the case the next day.
The entire court system will always side with the lawyer because they are all in this scam together.
So how does this help you now that we are under extreme duress and they are trying to scare everyone into wearing masks, being imprisoned in your own home or internment camp via their lockdowns?
What about the forced vaccinations?
So Mark has a program that will give you pre-written consent forms and many other things to educate you on how to deal with the criminal evils.
He also offers one-on-one consultations and does trusts (I'm not interested in trusts right now.)
I got everyone a 5% discount for signing up here with my link. Use coupon code OurFreeSociety
So far I've just signed up for the Solutions Empowerment Community Annual Membership. It was reasonably priced at around $100 USD. Here's the direct link. It will cover the non-consent documents for vaccines and lockdown, but you can add other items in your NoC.
Other documents and training material you can purchase as you need them are on the following topics:
The difference between public and private
Understanding your birth certificate
Understanding how to write your name
Jurisdictions
Words and their legal meanings (the evils have been hiding this from us for thousands of years)
The banking fraud
Governments and private organizations
and MORE!
The MOST important thing is that I'm writing this article up so you can protect yourself from:
Being forced to wear a toxic mask
Being forced to get tested even by your work
Being forced to imprison yourself with their fake quarantine
Being forced to take their deadly vaccine
And NO, just saying you DON'T CONSENT on a YouTube comment (or even verbally) does NOT work!
You literally have to file paperwork in order to protect yourself.
He also has a forum where you can talk to others and there are people from all over the world in there. He's adding more non-consent documents for different countries as more people from that country come on board. So far he has Australia, New Zealand, England, the US, and Canada coming soon.

We NEED to start filing these documents now and if millions start doing this, then maybe we will have a chance legally to stop the evils.
Suing the evils in court will take YEARS and by that time you could already be dead or a zombie.
This process is individual, and you can be protected within 3 months.
Just a note that I belong to another membership with someone else (I won't name names) who also teaches this, but she's only started learning this a couple of years ago and I noticed she had to play catch-up to what Mark was already saying, so I trust Mark more.
Let me know if you have any questions and also let me know if you join and when you send out your documents.
Stay SAFE from the evils
Michelle
Our Free Society