The Details on How to Revamp Suburbia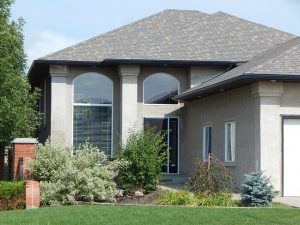 Has anyone ever discussed with you how to revamp suburbia? Were you even aware that suburbia is an issue?
Ellen Dunham Jones discusses why suburbia isn't all it's cracked up to be, suburbia has changed over the years, and how we can make changes to it that will help solve its issues.
Retrofitting Suburbia
Suburbia isn't Green
Suburbia creates health problems and creates obesity because people don't and can't walk anywhere, since everything is so spread out. Even kids no longer walk to school like all previous generations.
Contrary to most people's beliefs, most of suburbia's household no longer have children in them.
Most suburban households spent around 32% of their income on cars and that high percentage is increasing every year which then costs them more money due to the increase in gas prices.

Plus it keeps us dependent on foreign oil.

There are a lot of empty parking lots which is wasted space.
There are a lot of dead malls
Watch and learn more about the death and revitalization of suburbia