People don't need religion, religion needs people.
They are just corporations that need your money to thrive.
Religion doesn't make you a better person, intelligence and kindness does.
Religion doesn't feed the poor, good people with big hearts do.
Dan Freeman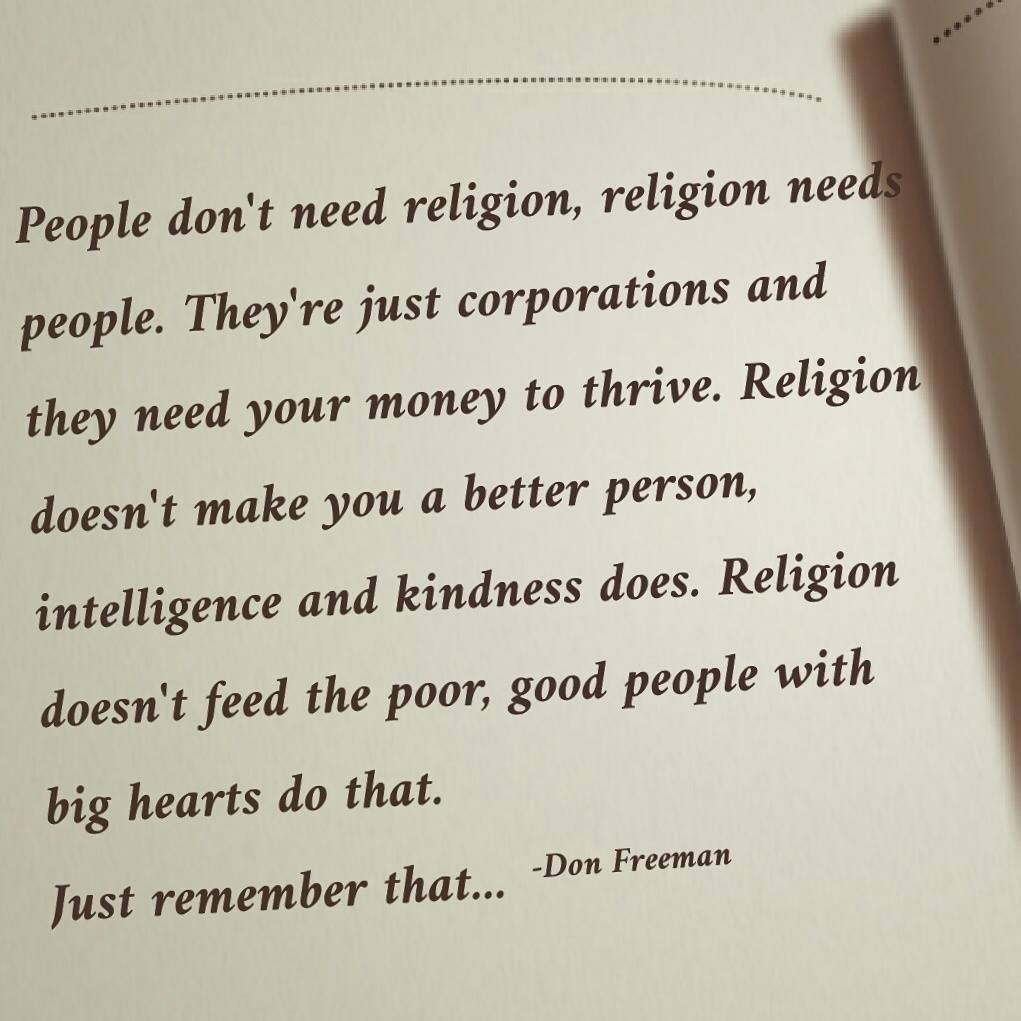 Please consider donating to help me pay my bills so I can continue bringing you truthful content.
Click here for the Donation Page
Much appreciated
Thank you
Michelle