Remedies if you took the covid19 vaccine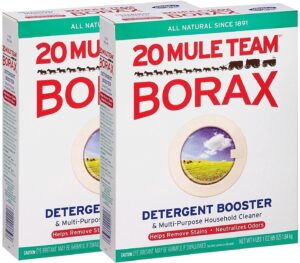 Here are some non proven remedies if you took the covid19 vaccine. I'm sorry for the delay. I was trying to find other remedies, but haven't.
It's short because there are almost NO experts out there in the holistic realm about how to completely heal from the poisonous jab you took.
Saying that, I would try any and all things to detox your body, and get rid of the nanobots or at least keep them at bay so they can't harm you.
And whatever you do, do NOT get the second dose or any OTHER doses.
Someone actually asked if they should take the second dose after changing her mind about the first dose – smh – if you have to ask, your brain is already too far GONE.
And I'm adding this on June 7, 2021 because I learned two weeks ago that it doesn't matter if you've taken the covid19 vaccine or not, we are ALL being turned into transhumans. I'll write up an article on the signs to look for, but here's a short list…
You got Lyme disease which is a bioweapon from the US army.
Not able to remember things and you get easily confused.
You will see synthetic like fibers like cobwebs. They are NOT cat hair. They will collect in corners and dark places in the basement and there's also smart dust which is silicon and fiberglass.
When it gets into your fan, it turns the fan black.
It needs EMFs and radio energy to make it grow.
Iridescent colors of red and blue growing out of your head.
Quantum manifestations that only you could see.
You are with a kind of Vortex that's magnetized.
Objects around you are knocked down.
Heat that comes into your home is so intense from their lasers it melts the paint on objects in your home.
Here we go with the remedies if you took the covid19 vaccine….
The homeopathic silica is known for pushing things out of the body like splinters or glass. Things that aren't meant to be there. You can research this and see if you think it would help you. Here's a link.
This isn't the same magnetic remedy that I'll give you below, but it does sound interesting. It's called biomagnetic pairing or biomagnetic healing. See link.

Borox for getting rid of nanobots or the flatworms. Ideally, you want boron tetrahydride. Start off very slowly and see how your body handles it. Some people take 1/16 teaspoon in a liter of water, others take 1 tsp or 125 mg per day. Some can only handle a pinch.

You can buy it here or get the 20 Mule Team brand from your grocery store and yes, it's in the laundry aisle.

Detoxing through a very very hot bath is very healthy. and most people don't know about it. I'm going to be doing this soon with bentonite clay for detoxing heavy metals. See the lecture Tom gave here.For the nanobots, flatworms or whatever they are, someone gave me what she's doing with this, which is  1/4 cup of borax in the water, and she can take at least 2 bathes per day.She says, "The ideal combination is 1/4 cup Borax, 1/4 cup Epson salt, and 1/4 cup baking soda, but I find Borax doesn't need boosters in the bath."
Note: I am not editing this as I just don't have the time. These are my notes over the years about nanobots. It has Tony's weird remedy that helped him with Lyme and Morgellons, which are BOTH bioweapons developed by the evils. Here's an article about Lyme.
Two people mentioned this, so I'm adding this to the list… alfalfa and Borax in a bath.
I hope this helps, and if you come across any other holistic remedies, please let me know so we can help others.
Thank you and be well.
Michelle
Our Free Society – We Deserve HEALTH!