Predictive Programming for Agenda 21 TV shows
So this is predictive programming for Agenda 21. I have two other articles, one for predictive programming for the scamdemic here. And the other one for brainwashing in general from TV shows here. Plus I just finished off this article here on tons of predictive programming about the mafia government and behind the scenes on December 16, 2022.
And here's a new one about the behind the scenes control they have over us.
Here's my definition of what predictive programming means.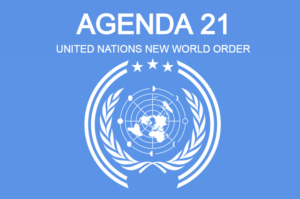 We'll see if there's any other TV shows that showcase predictive programming for Agenda 21, this is the first time I'm seeing it.
I do recommend you watch it if you are still on the fence about this all being real AND them telling you what they are going to do if we DON'T stop them.
Years and Years aired in May or June 2019, depending on whether you were in the UK or the US.
Years and Years – SE 01, ES 01 – interracial couples, children, a gay couple, and now there is one in EVERY TV show, so it's clearly FORCED.Trans, but NOT transexual, TRANSHUMAN. A girl wants to be TRANSHUMAN. OMG, now they are brainwashing with this concept.

Then they start criticizing a character that found out that germs aren't toxic, that the earth is flat, and they call him stupid.

Robots in a home providing sex. They talk about fake news and how trumpet wins the second term (I guess they thought he was going to win).

All the kids are braindead and they are glued to their phones or the TV (nothing new there.)

Years and Years – SE 01, ES 02 – The character says, "I have the phone in my hand, my hand IS the phone." Brainwashing on what is going to be forced upon us.

Plugs climate change and makes it AGAIN seem like it's people causing all of the weather issues which of course, is a LIE. By the way, I recently got proof that Greta Thunberg is part of the evil collective, as if we didn't already know that, but she definitely worships lucifer and in fact, her other family members do too.

They are showing what's going to happen when they steal all of our money and lock the bank doors while the bankers, ONCE AGAIN, get away with the crimes by stealing and causing immense trauma to EVERYONE.

Years and Years – SE 01, ES 03 – while they cover it up as a clandestine act, they turn a boy around 10 or something into a girl, and then he continues to be like a girl off and on.

They talk about the fake lab created meat and HOW good it is.

And cooking is now this container where you pull a string and it heats it up.

They mention the GAY brother. We already know this, so why mention it again? It's called BRAINWASHING.

More brainwashing that voting does anything but keep the slaves complaining, hoping, and in line.

Lots of mentions of Russia being the bad guy. At least they also added in Slovakians and Romanians.

OMG, they no longer cremate dead bodies, they liquify them.

More changing of words and spelling of words and removing the English language.

Botched transhuman operations. They take your eye out and it's supposed to be a digital eye that you can see out of, but of course, they screwed it up.

Years and Years – SE 01, ES 05 – predictive programming for Agenda 21 – blackouts all the time which is what is starting to take place RIGHT NOW.

Now they are locking people in their designated Red Zone areas.

People can no longer work their businesses because they lost their licenses since they moved the zones.

When the adults become transhuman, the government pays for it, so now they own these transhuman people.The character says, "because of the Russians," and the Prime Minister said, "don't be so stupid." Meaning it's NOT the Russians.

Then he said you can leave, you can do whatever you want, you are the Prime Minister, and she said, "they would have me killed."

She talks about how the British coined the term "concentration" as in "concentration camps" in South Africa when people were made homeless because of the refugees.

Years and Years – SE 01, ES 06 – They have some flu where millions of died and everyone is scared of the sniffles. Amazingly they gave that story only 10 minutes of air time.

They go from having devices on the table like Alexa to having it in the walls and air so you just talk and it answers you, which means you are spied on 24/7 even MORE than with Alexa type devices.

The food is made out of bacteria and of course they blame it on the world's footprint instead of it laying blame where it should go, WITH THE EVILS.

The government "disappears" people.

The government keeps people imprisoned in enclosed areas in their neighborhood, and they also have curfews.

They make the BBC look like it was a casualty of what was going on, when really the BBC is an evil entity just like all of the other mainstream media corps.

They made it seem like arresting one Prime Minister in the government would solve everything, although they did briefly talk about the next crazy person who will take over and they did ask the question, "who is behind the Prime Minister."

Even though the prime minister went to jail, they made it very clear that she was let out and whoever is in jail now isn't her.

They introduce the concept of downloading all of your memories as data into the cloud.

It's obviously predictive programming for Agenda 21, and there were absolutely no solutions mentioned on how to get out of this situation, although there was bravery towards the end.
WE ALL NEED TO BE BRAVE!!!
The one good thing that I saw on the show was a character saying that we are responsible for the mess that we are in. I am going to make that into the video because that's just 100% true.